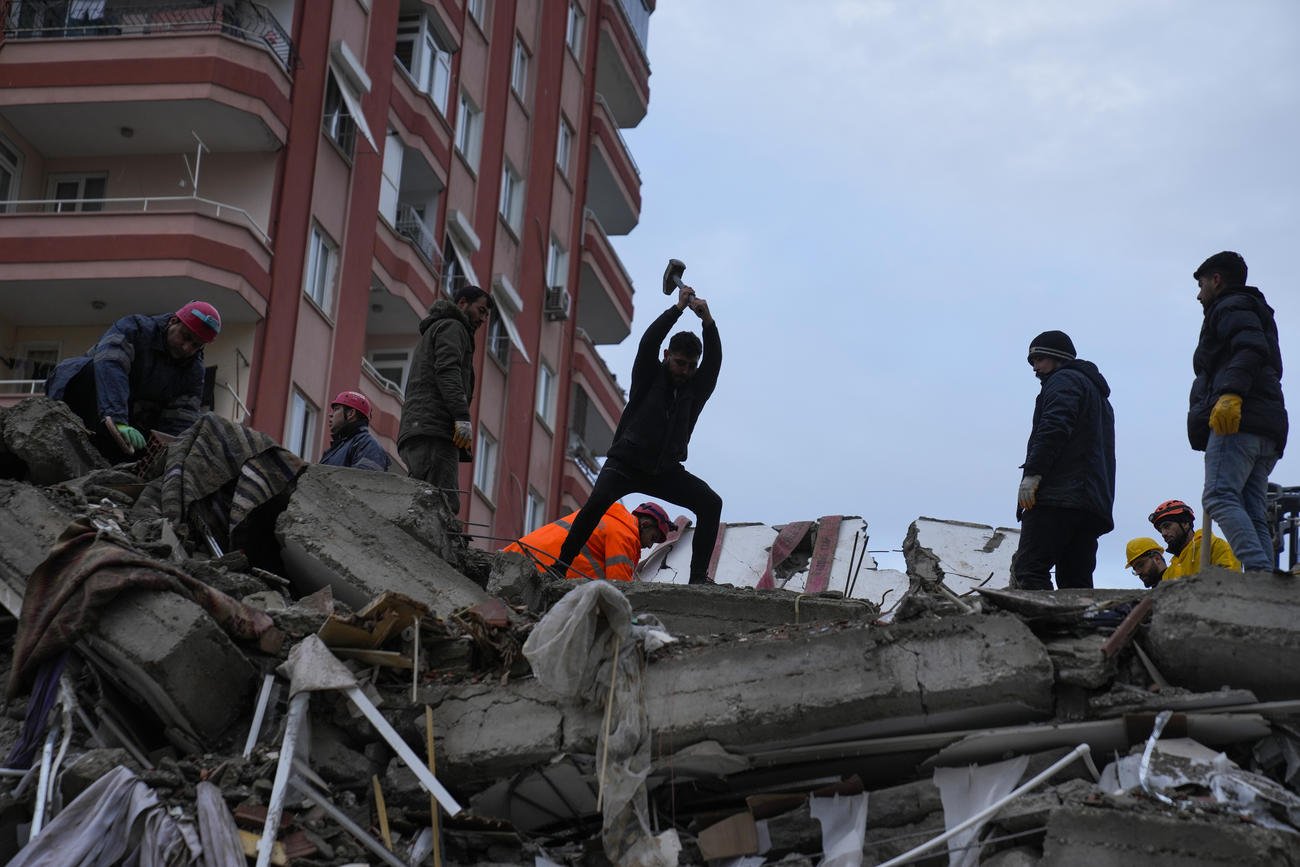 Troops stationed at Incirlik Air Base in Turkey were all accounted for Monday morning, and there were no casualties or major damage to the installation, according to base officials, after a deadly earthquake hit the country overnight, leaving thousands of people dead.
"While this is a developing situation, all U.S. government personnel assigned to the 39th Air Base Wing have been accounted for and we have no suspected or confirmed U.S. casualties at this time," Incirlik Air Base shared on social media. "Additionally, no U.S. facilities on base have sustained major damage."
A 7.8-magnitude earthquake hit southeast Turkey and neighboring Syria on Monday, and the death toll had risen to more than 2,500 people as of Monday afternoon, according to The Associated Press.
Read Next: Russian Forces Keep Up Pressure as Ukraine Anniversary Nears
Incirlik is home to nearly 2,000 service members and Department of Defense civilians, according to the Pentagon, and has a major role in supporting conflicts in NATO's southern region. It is located nearly 10 miles east of the city of Adana.
It also houses approximately 50 U.S. tactical nuclear weapons — namely Cold War-era B61 nuclear bombs, according to the nonprofit Nuclear Threat Initiative. The base has reportedly made efforts in recent years to make sure it isn't reliant on local infrastructure following a 2016 coup attempt that saw local power to the base cut off for nearly a week. Military officials at the time said that operations were not affected because of sufficient generator capacity.
The Pentagon deferred comment to U.S. Central Command regarding any possible military aid being provided to Turkey and Syria. Central Command did not immediately return a request for comment asking about those efforts.
President Joe Biden quickly offered to support Turkey with humanitarian efforts.
"At my direction, senior American officials reached out immediately to their Turkish counterparts to coordinate any and all needed assistance," Biden said in a press release. "Our teams are deploying quickly to begin to support Turkish search and rescue efforts and address the needs of those injured and displaced by the earthquake. U.S.-supported humanitarian partners are also responding to the destruction in Syria."
National Security Adviser Jake Sullivan also backed Biden's statement, saying the U.S. government is in coordination with the country.
"We stand ready to provide any and all needed assistance," Sullivan said in an emailed statement.
"We will continue to closely monitor the situation in coordination with the Government of Turkiye," he added, using Turkey's preferred spelling of its country name.
— Thomas Novelly can be reached at thomas.novelly@military.com. Follow him on Twitter @TomNovelly.
Related: F-22 Makes First Air-to-Air Strike in Takedown of Chinese Balloon
© Copyright 2023 Military.com. All rights reserved. This material may not be published, broadcast, rewritten or redistributed.