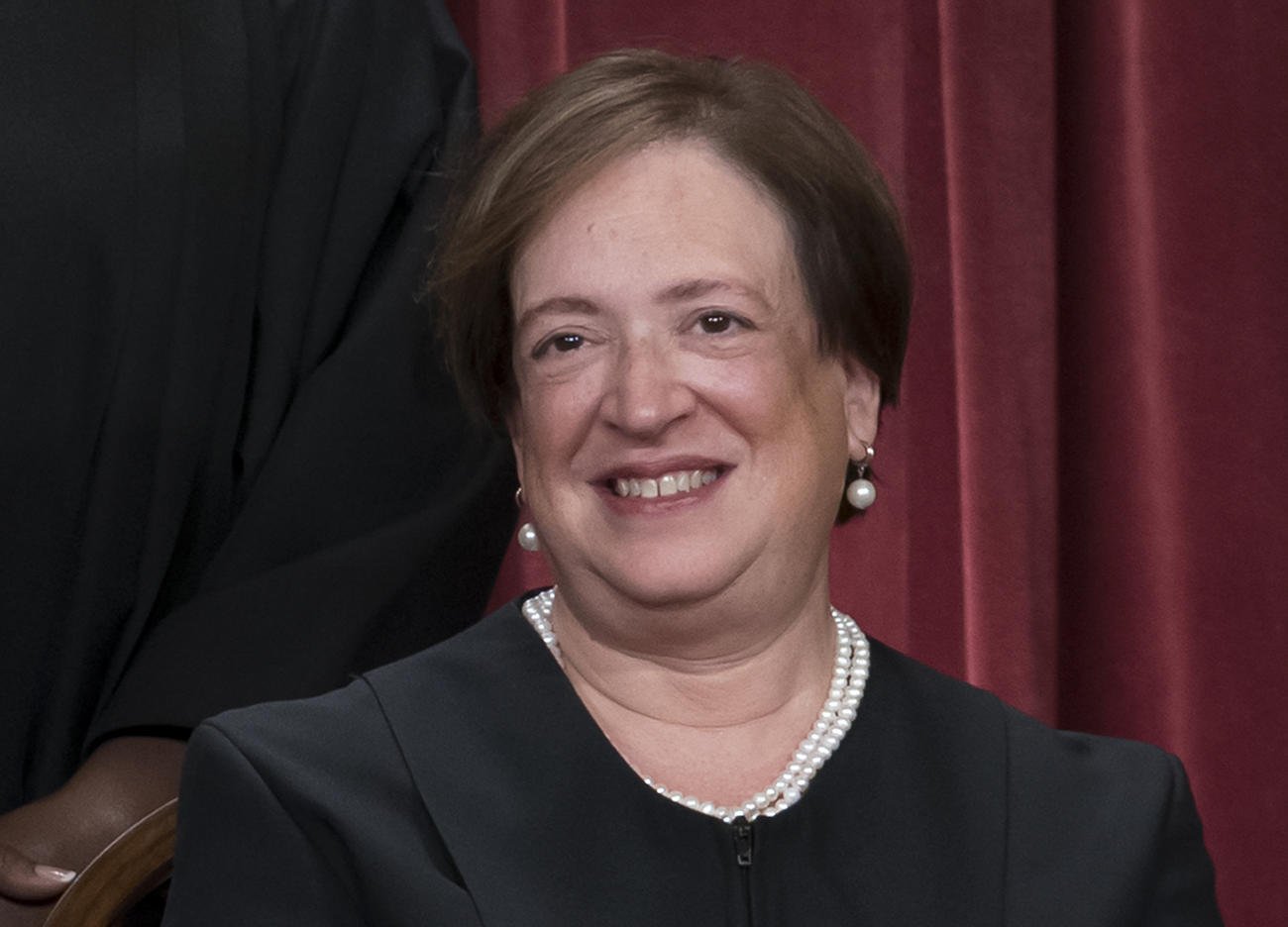 U.S. Supreme Court Justice Elena Kagan will visit the General Dynamics-NASSCO shipyard in San Diego on Saturday to participate in the christening of a Navy fuel ship that bears the name of former California governor and Supreme Court Chief Justice Earl Warren.
The Navy is honoring Warren largely for his contributions to civil rights, which include getting the court to unanimously decide in 1954 that state-sanctioned racial segregation in public schools was unconstitutional.
Kagan was chosen by the Navy to be the so-called sponsor of the USNS Earl Warren, which means she plays a key ceremonial role in the various stages of the vessel's development.
As sponsor, she will carry out the tradition of smashing a bottle of bubbly against the ship, a gesture that is meant to bring the vessel and its crew good luck.
The ceremony, which is not open to the public, will also be attended by Navy Secretary Carlos Del Toro, a sign of how much the Navy values fuel ships like the Earl Warren.
The vessels, which are operated by the Military Sealift Command, roam the world's oceans providing Navy ships with fuel and supplies. The Earl Warren is the third ship in the new John Lewis-class fleet of oilers. The vessels are 746 feet long and can carry 156,000 barrels of oil. NASSCO is contracted to build at least eight of the ships, all of which are named after civil rights and human rights figures.
The company has already built the first two ships. The John Lewis is named for the late congressman, a major figure in the nascent civil rights movement in the 1960s. NASSCO then built the Harvey Milk, which is named after the slain civil rights leader from San Francisco who championed gay rights.
Now comes a vessel named after Warren, a Los Angeles native who earned his law degree at UC Berkeley in 1914 and served in the Army during World War I. He later became district attorney of Alameda County, where he became well known for fighting crime, then rose to the position of attorney general of California.
In 1942, Warren was elected to the first of three terms as the state's governor. That was followed in 1953 by his appointment as chief justice of the Supreme Court. The following year, in Brown v. the Board of Education, he presided over the landmark ruling on racial segregation in schools.
He is also well known for protecting First Amendment rights and for helping to sanctify the principle of academic freedom for college faculty.
Warren retired from the court in 1969 and died in 1974.
This story originally appeared in San Diego Union-Tribune.
©2023 The San Diego Union-Tribune. Visit sandiegouniontribune.com. Distributed by Tribune Content Agency, LLC.
© Copyright 2023 The San Diego Union-Tribune. All rights reserved. This material may not be published, broadcast, rewritten or redistributed.