Red Bull have been given a $7m (£6.05m) fine and a 10% reduction in aerodynamic testing for breaching F1's 2021 cost cap. The decision was described as draconian by the Red Bull team principal, Christian Horner, who insisted the punishment would have a huge effect on his team's future ability to compete.
The FIA decision was issued on Friday at the Mexican Grand Prix having concluded an agreed breach agreement with Red Bull and stated that the team had exceeded the £114m cap by £1.86m, considered under the regulations as a "minor" breach. Horner insisted the penalty was severe and had been influenced by his team's rivals.
"It's a hit, it's a handicap," he said. "It gives an advantage to our competitors which is why they were pushing so hard for a draconian penalty. There were other sporting penalties available but this was lobbied for hard by our competitors because it hit us the hardest."
On the likely reaction from other teams to the penalties he was blunt, stating that they would still not be satisfied. "I am sure it is not enough, even if they burned our wind tunnel down it would not be enough," he said.
The Mercedes team principal, Toto Wolff, had no sympathy. "Nine teams complied with the regulations and stayed below the cap," he said. "This is a sport of marginal gains, and everything else is just chatter. There's no mitigating factor."
Horner said the team could have chosen to appeal against the decision but opted to move on. "Following the speculation and sniping that has gone on in the paddock it is in everybody's interest to close the book today," he said. "We accept the penalties, begrudgingly. We take it on the chin. Did we see any on-track performance? No we did not."
The financial penalty is a one-off payment, not a reduction in the team's future budget cap and the aero restriction is a 10% reduction in time they can spend on wind tunnel or computational fluid dynamics work on their car.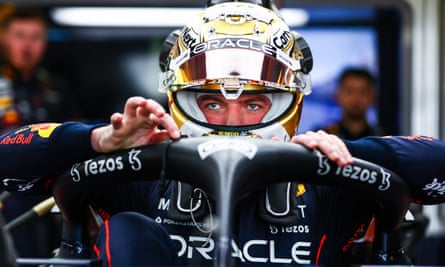 Horner insisted the aero reduction would have a major impact. "$7m is an enormous amount of money but the more draconian punishment is the sporting penalty, which is the use of our wind tunnel. Some people have said that is an insignificant penalty. Let me tell you now it is an enormous amount and represents anything between 0.25sec to 0.5sec, an enormous amount of lap time."
The FIA report stated: "There is no accusation or evidence that RBR [Red Bull Racing] has sought at any time to act in bad faith, dishonestly or in fraudulent manner." It also noted that had Red Bull correctly applied a notional tax credit worth £1.4m they would have been in breach by only £432,652. They cited costs contributing to the overspend that included catering, social security, the new power unit wing of the team, apprenticeships, unused parts, bonuses, travel costs and non F1-activities.
The decision is not likely to be well-received by other teams. Last week Mercedes' Lewis Hamilton had warned that an insufficient punishment could render the budget cap meaningless.
The financial punishment not being applied as a sporting sanction to the budget cap may be seen as a relatively minor penalty for a team used to dealing with budgets in the hundreds of millions. Equally, the sporting penalty is not the restriction that may have been expected given other teams believe the advantage Red Bull may have gained could pay off across several years.
Wolff believed the sanction was not stringent enough. "I think as for any penalty, for us, it's too little," he said. "Any reduction in wind tunnel time is going to be detrimental. How detrimental is difficult to judge. In absolute terms, $7m is a lot of money but maybe in the bigger scheme of things for Red Bull, considering the investment they do on the power unit side and on the team, it's not."
In first practice in Mexico, Carlos Sainz topped the timesheets for Ferrari, with his teammate Charles Leclerc in second and Red Bull's Sergio Pérez in third. In the second session, run for an extra half an hour to include a 2023 Pirelli tyre test, Mercedes' George Russell was quickest as Leclerc crashed out.
The Ferrari driver lost control going into Turn 7 and while he escaped without injury, the crash leaves his team with a major overnight repair job to ensure his car is ready for Saturday. Yuki Tsunoda of AlphaTauri was second with the Alpine of Esteban Ocon third and Hamilton in fourth.