By John Lee.
The Kalar-Darbandikhan road project has completed its first phase, according to a press release from the KRG.
Garmian Roads Director Adnan Khalil said:
"The first phase of the project, 24 kilometers long and 17 meters wide, has been completed at a cost of 46 billion dinars.
"The second phase of the project is 41 kilometers long at a of costs 137 billion dinars. It includes 35 bridges with a length of 5 kilometers".
With the completion of both phases, the distance between the two cities will be 40 minutes and will connect the Kurdistan Region with other parts of Iraq and Iran.
Part of the project, the Awakheri Bridge (pictured below), connecting Garmian administration to Sulaimani province, will be the longest bridge in the Kurdistan Region and Iraq.
Khalil added:
"The bridge consists of 38 sections, 1,200 meters long, two sides each side is six and a half meters wide, the height of the bridge is 18 meters and the pillars are 14 meters under the ground."
The bridge is 50-percent completed.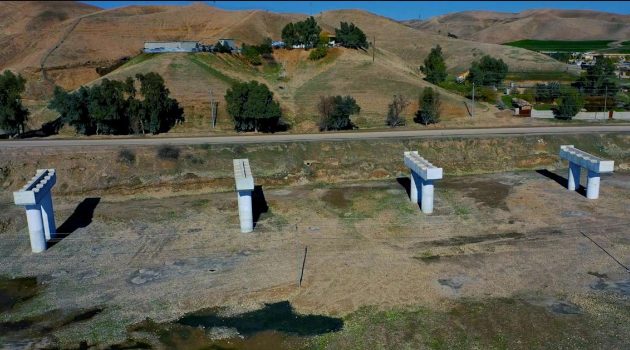 (Source: KRG)