Key events
England win toss and bowl first
Despite winning the match by setting a mighty total, Moeen Ali has won the toss and chosen to chase. Will be interesting to see how Pakistan's openers respond.
We knew this was coming. Here is Tom Hopkins from a long run up with an email titled Law 41.16.1. Strap in…
"Afternoon Daniel, hope all is good with you.

As I my wont, I dug into the Laws after yesterday's little controversy and there seems to be some subjectivity there. "If the non-striker is out of his/her ground at any time from the moment the ball comes into play until the instant when the bowler would normally have been expected to release the ball, the non-striker is liable to be Run out" [Law 41.16.1].

If I read that as meaning 'when the ball would have been released had the bowler gone through with the delivery' (which I think I have to, otherwise the reference to 'expected' becomes moot?) then yesterday's was a marginal call as the batter didn't move until the bowler appeared to be turning her arm over to deliver. Was that something the third umpire considered? If so, how? How do you draw that line?

More generally, this seems like something we need a consensus on. As it stands, every time this form of dismissal occurs, the internet fills up with moral judgement on both batter and bowler. That seems undesirable. The question to me is whether some sleight of hand on the bowler's part is fair game (per the Laws, that seems to be the case, but it feels out of tune with any other dismissal – the keeper might wait for someone to slip out of their crease before stumping them, but they don't induce the batter to do so), or should this be punishment for a batter egregiously and repeatedly going early (which broadly seems to be the usual practice otherwise we'd see a lot more of these dismissals and/or batters dutifully remaining stationary until the ball is safely in the air)?
I won't get too deep in the woods. What I will say is that if the batter stays in their crease until their partner at the other end hits the ball, we'd all be golden.
Getting wind that we'll see a T20 debut for Olly Stone. He's got three Test caps and four in ODIs. Looks like Mark Wood may miss out. A shame, but understandable. He was so fierce on Friday night but they'll want to manage his workload and ensure he's fit for the World Cup later this year.
YES! I was hoping I'd get some correspendce on Sunday roast sides. Here's an absolute doozy from NC Benson:
"I go for baked parboiled Brussels topped with a mixture of, good quality breadcrumbs thyme grated cheese (mozzarella) olive oil and pine nuts.
I know nothing about cricket!!"
Never mind the cricket. That sounds delish!
Apologies for the earlier gaffe. There are in fact seven matches in this series. Blimey, that's a lot, isn't it? Probably why I forgot about the one. As my good pal Gary Naylor said on Friday, "T20Is are like London buses. They all look the same except for the numbers."
Let's hope this is one to remember.
Preamble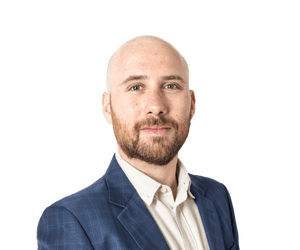 Daniel Gallan
Howdy folks. Happy Sunday to you all. Welcome to the live OBO report of the 4th T20 international between Pakistan and England from Karachi.
The series is delightfully poised with the tourists leading 2-1 thanks to a blistering 81 not-out off 35 balls from Harry Brook as England claimed a 63 run win on Friday. There were some handy contributions from Ben Duckett (70* off 42) and Mark Wood who claimed 3-24 in his comeback match.
It was a chastening return to Earth for Pakistan after they triumphed by 10 wickets the night before with Baba Azam batting with a blade laced with nitroglycerin as he clattered an unbeaten 110 to go along with Mohammad Rizwan's 88.
But the openers were removed for a pair of eights two nights ago as Pakistan stumbled to 28-4 which effectively ended the contest.
Correction: There are seven matches in this series so plenty still to play for.
I promise to keep the run-out at the non-striker's end/Mankad chat to a minimum (but if you bring it up I'll share my hottest takes with you). Not that we'll need to flog that horse. This T20 should provide plenty of talking points.
If you have a view on controversial run-outs, England's batting depth or your favourite accompaniment to a Sunday roast (sautéed Brussels sprouts with a touch of garlic, thyme and butter), do get in touch on Twitter or drop me an email.
Toss and team report coming in around half an hour. First ball is at 7:30pm local time/3:30pm BST. See you then.