Key events
The players are out on the pitch and the anthems will be in full flow shortly! We're just minutes from kick-off, any predictions? Let me know via Twitter or email.
Wales captain Hannah Jones says her side will dig deep to get the result this morning. "We know Saturday is going to be a really intense, physical game but we also know we can take our minds and our bodies to a dark place," she said. "A massive amount will come down to mindset: work rate and how much we really want this." Read the full piece:
New Zealand coach Wayne Smith has warned his side about under-estimating their opposition today. He said: "Complacency is your enemy. Attitude is your friend."
Wales head coach Ioan Cunningham says the quarter will be an opportunity for his team to grow, saying: "We have a tough task on Saturday facing the Black Ferns on their home patch. They are in good form, scoring a lot of points and playing well. However, we have nothing to lose, we intend to go out and leave everything on the field. We will be playing in front of a huge home crowd and we will need to feed off the atmosphere. To play New Zealand twice in a World Cup is 100% the experience you want to grow as a team – it's only going to raise our standards short term but also longer term too."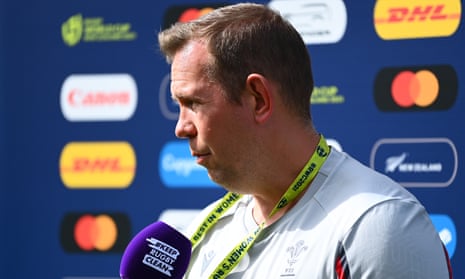 New Zealand Rugby have had a lot of criticism aimed at them this week after an All Blacks Test against Japan was scheduled around the same time as the Black Ferns quarter-final. The organisation said they "did not take into account" the quarter-final, that is being hosted in New Zealand by the defending champions. It's fair to say they have had further criticism after they responded, read the full story:
It is early but what a treat we have in store! Where are we all watching from? Are any pubs showing it early doors? Or are you watching with a bowl of cereal? I am huddled under a blanket with a nice latte. Let me know via Twitter, @rendellx, or email.
There has already been a quarter-final played this morning between France and Italy. It was a game a lot of people were finding hard to predict, France being the favourites on paper but Italy coming alive in this tournament. France lived up to expectations though and were 39-3 winners and they will play the winner of New Zealand v Wales in the semis.
As I say the team news is in and New Zealand have called upon their big guns for the quarter-final. Stacey Fluhler, Ruby Tui and Portia Woodman are three of six changes to the starting squad with Ruahei Demant, Kendra Cocksedge and Chelsea Bremner all coming into the side.
New Zealand starting XV: Ruby Tui; Portia Woodman, Stacey Fluhler, Theresa Fitzpatrick, Ayesha Leti-I'iga; Ruahei Demant (captain), Kendra Cocksedge; Phillipa Love, Georgia Ponsonby, Amy Rule, Maiakawanakaulani Roos, Chelsea Bremner, Alana Bremner, Sarah Hirini, Liana Mikaele-Tu'u.
Replacements: Luka Connor, Krystal Murray, Santo Taumata, Joanah Ngan-Woo, Kennedy Simon, Ariana Bayler, Hazel Tubic, Renee Holmes.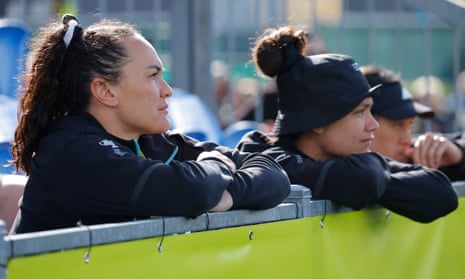 Wales, meanwhile, make four changes for the match. Keira Bevan and Lowri Norkett will make their first starts of the tournament with Carys Phillips and Donna Rose also coming into the side. A positional change also comes with Jasmine Joyce shifting to full-back.
Wales starting XV: Jasmine Joyce; Lowri Norkett, Carys Williams-Morris, Hannah Jones (captain), Lisa Neumann; Elinor Snowsill, Keira Bevan; Cara Hope, Carys Phillips, Donna Rose, Natalia John, Gwen Crabb, Bethan Lewis, Alex Callender, Sioned Harries.
Replacements: Kelsey Jones, Gwenllian Pyrs, Sisilia Tuipulotu, Georgia Evans, Siwan Lillicrap, Ffion Lewis, Lleucu George, Megan Webb.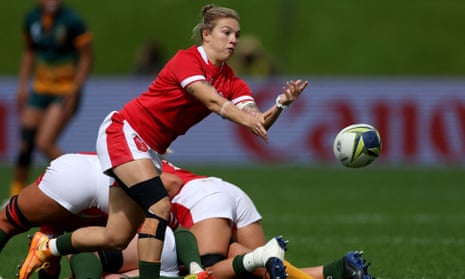 Welcome back to our Rugby World Cup coverage with hosts New Zealand's quarter-final against Wales.
The Black Ferns are the heavy favourites in this one, especially as these teams have already faced one another in the tournament. In the pool stage New Zealand claimed a 56-12 win over Ioan Cunningham's side and it would be huge upset if Wales manage to knock out the hosts this morning.
It is set to be a cracking match though with Portia Woodman targeting a record. If the back can score against Wales she will equal former England player Sue Day's record of the most tries scored in women's Rugby World Cup history. Day has 19 to her name with Woodman on 18 so she has the potential to even eclipse the record in the game.
Woodman is starting for New Zealand in a star studded back line and the team news dropped a few days ago. Stay tuned for the team news in full ahead of kick-off at 7.30am.