Key events
"Hi Daniel. To make the McLarens faster why don't they simply put larger wheels on the rear ? … that way they would always be racing downhill"
Like a monster truck, Rags Magone?
"Hey Daniel! Great having you follow the race for us. What do you think is Danny Ric's next step now that he's out of a seat?"
Thanks Nikhil Gopakumar. Great to be here. Standing water on the track now so this might be a lengthy delay. The drivers are hopping out of their cars.
On to your question. Wow, I'm not getting any easy ones this morning. Who's to say, mate. Whatever happens to him I hope to see him back in the sport. He's clearly a talent and a big character. It's a shame he hasn't quite made it work. Maybe some time away will do him good. He doesn't think he'll be back for 2023:
Albon's gearbox failed on him and Sainz aquaplaned in the rain. The rain is getting heavier so Race Control have waved the red. Visibility is an issue. Disappointing, but it makes sense.
Lap 1/53: Leclerc gets away faster than Verstappen but the champion elect has the line into the first corner and holds the lead at the inaugural bend. We've got a safety car. It's a Ferrari in the barrier! Who is it? It's Sainz. What a shame, that's the third time this season he won't see the third lap of a race. Albon is out as well. We expected carnage up fron and we got it. Is Vettel out as well? No, he's recovered after touching Alonso.
Hold your breath. They're all there. Here we go!
Have a gander at this. That's proper wet.
The formation lap is underway. Big plumes of water behind the cars. It seems to be getting wetter. Not sure if any of the drivers will duck in for full wets.
Yup, intermediates across the grid.
The last two times Verstappen has driven here, he's collided with a Ferrari. What a stat just dropped on Sky. He's sharing the front row with a crimson stallion.
We're taking a look at the track layout on the Sky feed. Can I just say how cool it is having a circuit that loops over itself? As a kid, whenever I drew my own tracks (did you do that as well?) I made sure to design a few that crisscrossed. There's something so childlike about it. Know what I mean? I love it.
A few puddles about with rain still falling. That's causing a few folks to scratch their heads. Intermediates? No? Yes? Maybe?
George Russell said he was worried they wouldn't last too long of the rain does let off. That's the game, eh? My guess is the rain won't let off so intermediates seem to be the way to go. But it's such a gamble. What do you reckon?
Riffing off of Lokesh's correspondence, here's Lewis Hamilton on the budget caps while we wait:
We've got 13 minutes to go. Lando Norris is smiling that youthful smile (I'm constantly baffled that these fellas are racing around at the speed of light at their age. Needless to say, I was doing nothing of the sort when I was 22).
He's shrugged off questions around Verstappen's tomfoolery which saw him reprimanded after an incident in qualifying. Much ado 'bout nothing, then.
"Good Morning Daniel
What would be two things you could suggest a Mclaren fan to look forward to next season? (We haven't had much this year to be honest!)
Thank you for the lively commentary!"
Hi Lokesh Anand. Phew, that's a tough question. You're right, it hasn't clicked this year, has it?
Team principal Toto Wolff has suggested a lighter chassis – which was being developed for this year but they ran out of budget – could help for 2023. But like he said, "To turn the ship in this industry is a little bit like an oil tanker." He did however guarantee that they'll be competitive next campaign.
What would you do. Keep in mind though that the spending budget is being slashed again. It was $145m, cut to $140 and will be reduced to $135.
Fancy more Giles Richards and Max Verstappen? What a combo that is, by the way.
Here's our main man on the sport's main man as told by another main man. Still with me?
Don't worry about all that. Just feast your eye's on this cracking piece:
Should mention the weather, shouldn't I? It's heaving down in Suzuka and it doesn't look like it'll stop (according to the one app I've looked at). It's brollies and jackets all around. Should provide something spicy through those first few corners.
Mercedes have look strong in the wet so keep an eye on Lewis Hamilton from 6th.
See ya later, champ. I'll admit, I've always had a real soft spot for this guy. No doubt he'll continue to contribute to the sport. What a hero!
Here's what Max needs to do to lift the title today:
"Morning Daniel"
Good morning Trevor Miller, glad to have you on board.
"Why has a German Grand Prix disappeared from the F1 Calendar?"
That's a great question. I've read reports that suggest interest in the sport has waned without a serious title contender, others pointing to the economics, with a few citing covid and the pitfalls of the pandemic as a major factor. Ultimately it comes down to willpower, both from the F1 overlords and those within Germany with an interest in putting on a show.
I did find this from a blog:
The expected Porsche and Audi Formula 1 entries could be key to the revival of the German Grand Prix, although Sebastian Vettel has doubts the race will return.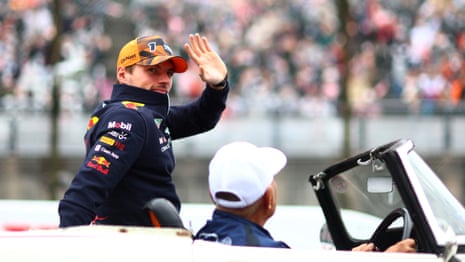 Verstappen has happy memories of Suzuka. This is where he introduced himself to Formula 1 as a 17-year-old with stars in his eyes.
Giles goes back in time and unpacks the making of a great:
Here's how they'll line up:
1 Verstappen (Red Bull)
2 Leclerc (Ferrari)
3 Sainz (Ferrari)
4 Perez (Red Bull)
5 Ocon (Alpine)
6 Hamilton (Mercedes)
7 Alonso (Alpine)
8 Russell (Mercedes)
9 Vettel (Aston Martin)
10 Norris (McLaren)
11 Ricciardo (McLaren)
12 Bottas (Alfa Romeo)
13 Tsunoda (AlphaTauri)
14 Zhou (Alfa Romeo)
15 Schumacher (Haas)
16 Albon (Williams)
17 Gasly (AlphaTauri)
18 Magnussen (Haas)
19 Stroll (Aston Martin)
20 Latifi (Williams)
Surely Verstappen will sweep to a world championship title today. Here's Giles Richards' report on how we got to the top of the grip:
Preamble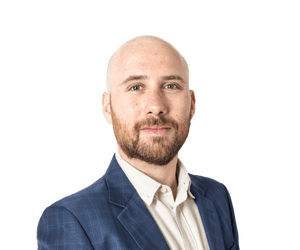 Daniel Gallan
53 laps. That's what separates Max Verstappen from another Formula 1 title. He has been blisteringly quick this year, breezing past his rivals, eating up tracks around the world, laying down a marker as the dominant force in his sport. You wouldn't bet against him finishing the job here, would you?
He couldn't do it last time out in Singapore as his teammate Sergio Perez claimed victory, but that has merely delayed the inevitable. Verstappen has simply been untouchabel for most of the campaign, winning 11 races, standing on 13 podiums, securing a haul of 341 points, 104 more than his closest rival.
He's on pole in Suzuka, a venue that has seen 12 title-deciding races. it is one of the most iconic venues in Formula 1. It's also the venue where Verstappen made his debut as a 17-year-old, racing for Toro Rosso in 2014.
Sains is third, one place behind his Ferrari partner Charles Leclerc who will be adamant to make Verstappen wait a little longer to place the crown on his head. To do that, he'll need to finish with eight points of the championship leader.
My name is Daniel. I'm thrilled to be here with you. Drop me a mail or a Tweet if you fancy.