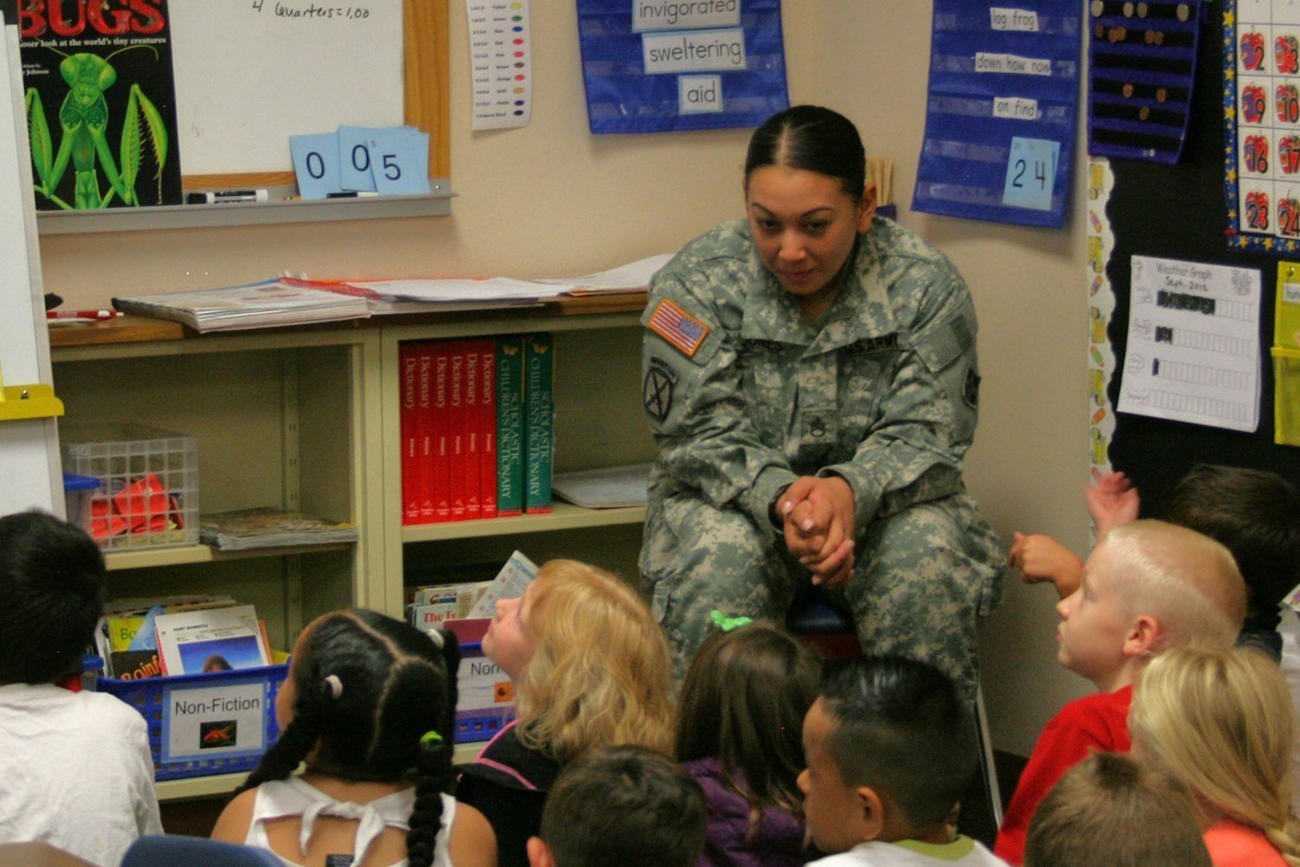 Florida's veteran-to-teacher pathway has garnered 392 applicants since the beginning of summer, but the state has yet to disclose how many veterans have been accepted into the temporary teaching program amid local reports that some of the largest school districts haven't added any vets to classrooms.
The program was launched in July and has been touted as a solution to the state's critical teacher shortage by Florida political leaders, most notably Navy reservist Gov. Ron DeSantis, who signed the program into law in June.
While state legislators have lauded the program, the Military Veterans Certification Pathway has received criticism from educators who say the teacher shortage is driven by low salaries — Florida is ranked 48th in the country for school teacher pay, according to the National Education Association. And political rhetoric aimed at educators and students accused of embracing "woke" policies have left some teachers frustrated at the move to bring veterans into classrooms.
Read Next: Bigger Housing Allowances, Price Cuts at Commissaries Coming Under New Plan Unveiled by Pentagon
"Think it's a good idea to send an unprepared teacher into a hostage situation or a burning apartment building?" Florida teacher Chris Fulton wrote for the Tampa Bay Times last month. "Well, the converse holds true as well."
The Florida Department of Education estimates that the state has more than 9,000 teacher vacancies, with critical shortfalls affecting subjects like English, Science, Reading, English for "Speakers of Other Languages," Math and Exceptional Student Education. Veterans would not be allowed to teach subjects that require a master's degree; spouses and military family members are not eligible for the program.
The program would grant a temporary five-year teaching certificate to veterans who completed a minimum four years of service and earned 60 college credits with a minimum grade point average of 2.5. Once in the program, they must earn a bachelor's degree within five years to receive a full certificate.
"To be eligible for this temporary certificate, applicants must also demonstrate mastery of subject area knowledge either by passing the subject area exam(s) of their choice or submitting appropriate coursework," Cassie Palelis, Florida Department of Education's press secretary, told Military.com over email.
Florida's Department of Education did not have estimates available for the number of veterans accepted into the temporary certificate program by publication. The applicant numbers were originally obtained by News4JAX, and Military.com requested the updated number as well as how many have been accepted.
News4JAX also reported that, as of the end of September, there haven't been any veteran hires in Florida's two largest school districts.
The idea to match veterans to classrooms did not originate in Florida. The federal Troops to Teachers program, which was briefly canceled by the Pentagon last year, has been around since 1993. With roughly 100,000 alumni, the initiative offers thousands in stipends for veterans and requires at least a complete bachelor's degree to participate.
Florida lawmakers have jumped to defend both the program and DeSantis from criticism, with state legislators like Rep. John Snyder telling Fox News that the disapproval is an "obsession" with discrediting the governor.
DeSantis said in August that veterans' experiences, presumably gained from their service, would be helpful in the classroom, lauding the law as "innovative."
Veterans who successfully obtain the temporary certificate will be assigned to a teacher mentor for two years. When asked, the state's Department of Education did not say whether veterans are meant to fill specific subject shortages.
— Drew F. Lawrence can be reached at drew.lawrence@military.com. Follow him on Twitter @df_lawrence.
Related: Florida Governor Activates National Guard to Work at Short-Staffed Prisons
© Copyright 2022 Military.com. All rights reserved. This material may not be published, broadcast, rewritten or redistributed.