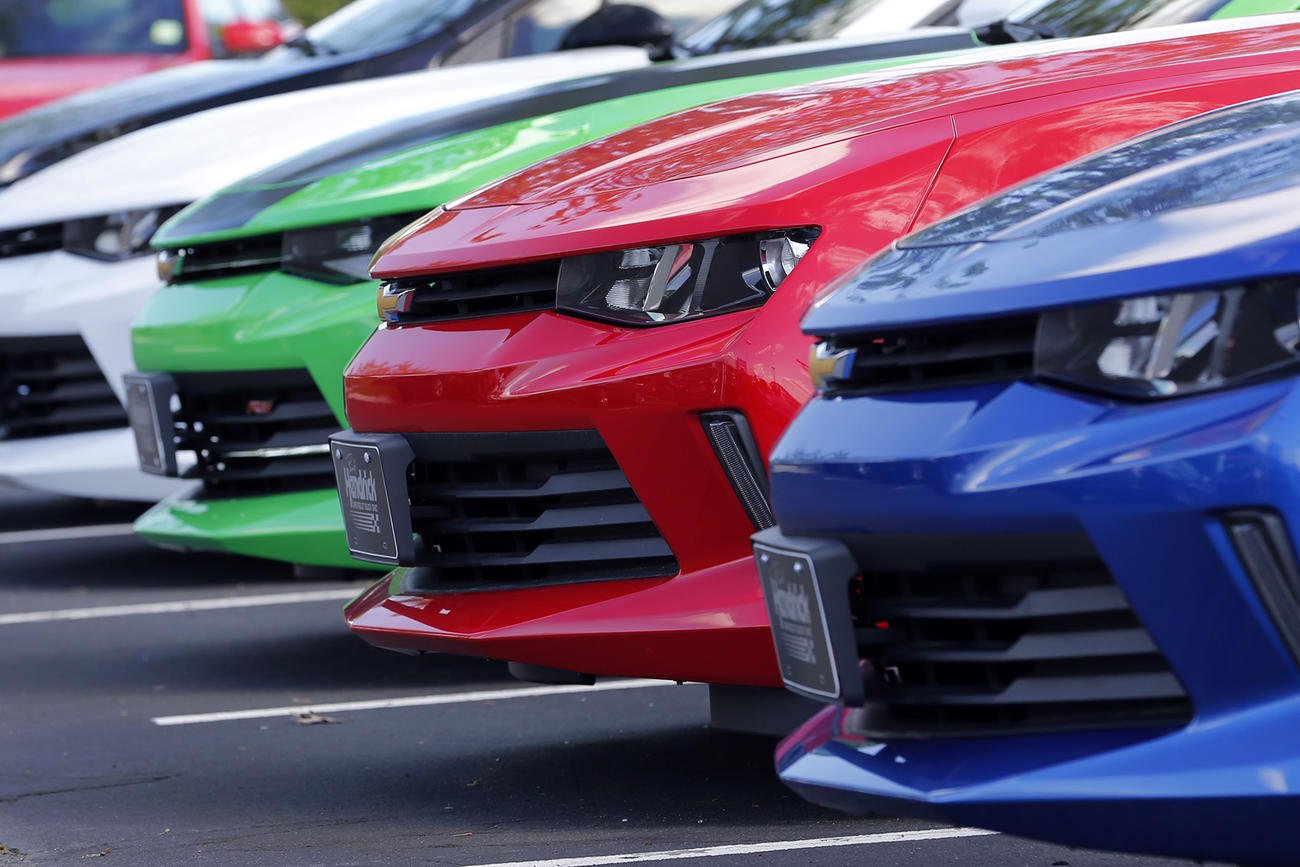 General Motors' financial services subsidiary will pay nearly $3.6 million to settle charges that it illegally repossessed 71 vehicles and improperly denied more than 1,000 requests from service members to terminate their leases in violation of the Servicemembers Civil Relief Act, or SCRA.
The Justice Department announced Wednesday that it had reached an agreement with GM Financial over a case involving troops who asked to be let out of their auto lease agreements for deployment or relocation.
"The last thing service members should be worried about while deployed is paying off vehicle leases they don't want and can't use," U.S. Attorney Chad E. Meacham for the Northern District of Texas said in a Justice Department press release.
Read Next: The Army Cut Women's Clothing Allowance While Awarding Men More Money
In a statement provided to Military.com. GM Financial said it cooperated with the investigation since it first began in 2018 and reached a settlement with the Justice Department on a "subset" of service member accounts.
"Over our 30-year history, GM Financial has maintained a strong track record of fair lending practices and compliance with all regulatory requirements. We remain committed to ensuring the customer experience is handled responsibly, ethically and exceeds the customer's expectation," the company said.
The Servicemembers Civil Relief Act provides a variety of legal and financial protections for personnel and their families, including credit interest rates, mortgages and housing rental agreements.
It also specifically bars auto finance or leasing companies from repossessing any vehicle without a court order of service members who made at least one payment before joining and allows troops under certain orders to cancel or terminate an auto lease without paying early termination fees or penalties.
The Justice Department began investigating GM Financial after it received a complaint from an Army officer who said the company demanded he pay for a vehicle lease he'd asked to be terminated when he deployed.
Chief Warrant Officer 3 Thomas Gorgeny asked GM Financial to terminate the lease in September 2017. He returned the car to the dealership, but, months later, after his deployment, received a bill from GM Financial for $15,000 to cover the entire lease period and vehicle costs.
According to a complaint filed in the U.S. District Court for the Northern District of Texas, the department found that, since 2015, GM Financial improperly denied lease termination requests, charged troops early termination fees or the entire amount of leases, and failed to provide timely refunds to service members.
Under the settlement, GM Financial will pay more than $3.5 million to the affected service members and a civil penalty of roughly $65,000. The 71 service members whose vehicles were improperly repossessed each will receive at least $10,000, and those who were charged improper termination fees will receive those fees, as well as additional damages of three times the fee or $500, whichever is greater.
Troops whose requests to terminate their leases were denied will receive a refund of some payments and up to $5,000 in damages. GM Financial also must help the members repair their credit.
The company also is required to ensure that its employees are trained on the SCRA and it has policies in place to ensure compliance.
 – Patricia Kime can be reached at Patricia.Kime@Military.com. Follow her on Twitter @patriciakime.
Related: Supreme Court Sides with Army Reservist Who Lost State Job over Burn Pit-Related Illness
© Copyright 2022 Military.com. All rights reserved. This material may not be published, broadcast, rewritten or redistributed.