Key events
Two of them are late decisions, 13 of them were announced this week. As you might expect with bigger fish to fry in their immediate future, England have made wholesale changes to the team that beat France eight days ago.
Loose-head prop Vickii Cornborough and veteran centre Emily Scarrat picked up knocks and have shifted out of the match-day 23. They're replaced by Maud Muir and Ellie Kildunne with 'Quins front-rower Shaunagh Brown moving to the starting XV.
Marlie Packer skippers the side with Sarah Hunter rested.
England: Sarah McKenna; Abby Dow, Holly Aitchison, Tatyana Heard, Jess Breach; Zoe Harrison, Lucy Packer; Hannah Botterman, Connie Powell, Shaunagh Brown, Rosie Galligan, Cath O'Donnell, Morweena Talling, Marlie Packer (capt), Poppy Cleall.
Substitutes: Amy Cokayne, Maud Muir, Sarah Bern, Zoe Aldcroft, Sadia Kabeya, Leanne Infante, Helena Rowland, Ellie Kildunne.
Preamble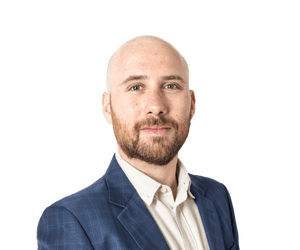 Daniel Gallan
Good morning all you early risers (unless of course you're getting stuck in from another part of the world that isn't the UK).
Wherever you are, whatever time of the day it is for you, I'm so glad you're joining me for this final group game of the World Cup. It's fair to say that it's been a belter of a competition so far and England and South Africa will be desperate to close this out with a bang.
Let's be real. Anything other than an almighty victory for the Red Roses would constitute a shock. They've been imperious this campaign, just as they have been for the past 27 games, an unprecedented unbeaten run that belies logic, a stretch that not only establishes this side as the dominant force in women's rugby, but places them in an elite pantheon that encompasses all sports in any era.
But a World Cup title is a must. Nothing else will suffice. And though they're through to the next round after wins against Fiji and France, they'll want to keep the engine running with another tune-up victory over South Africa.
The Saffas were spirited against France and came agonisingly close to snatching a late victory over Fiji, but are an eon behind England in their development. This is a team comprised of semi-pros battling for recognition. No matter the final score in a few hours' time, this is a golden opportunity to showcase what they're about.
Simon Middleton's charges won't be in a charitable mood. This is another step on their way to immortality and, speaking truthfully, world rugby needs England to win this tournament. Should they achieve their goal, they'd set an example to the rest of the unions around the world, showcasing the impact of serious investment in the women's game.
But that is chat for another time. Now we've got a tasty content to unpack.
Do get in touch. My name is Daniel, but at this early hour you're more than welcome to call me Dan. Drop me a mail or a tweet and let's get the chat flowing.