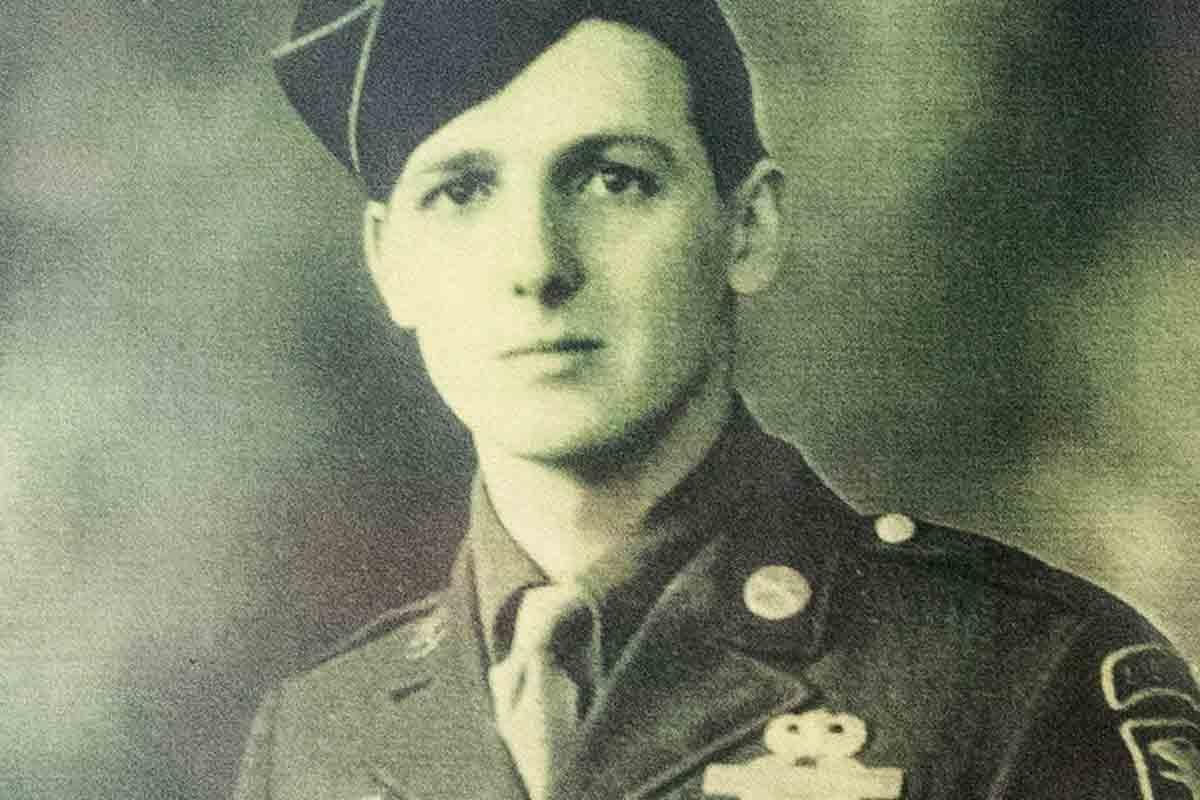 On June 6, 1944, James Martin was among the first Allied paratroopers to jump into Normandy with the 101st Airborne, 506th Parachute Infantry Regiment. At 19 years old, he had trained for that moment since joining the Army in 1942. His unit's objective was to capture two bridges and keep the Germans from sending reinforcements to the beaches.
He told the Dayton Daily News in 2014 that his main goal after the war, should he survive, was to find a plot of land, settle down and live a quiet life. When he came home, he found that plot of land in Sugarcreek Township, Ohio. He died there on Sunday, according to the Daily News, after living the quiet life he promised himself.
He joined the Army not long after the Japanese attack on Pearl Harbor. He initially wanted to enlist in the Navy, but there was a six-month wait to get in, so he joined the Army instead. He ended up at Camp Toccoa, Georgia, where he trained to be a new kind of soldier, a paratrooper. While there, he also got a new nickname: "Pee Wee" for his small stature.
Martin not only survived D-Day; he would later drop into occupied Holland during Operation Market Garden, find himself surrounded by Nazis at the Battle of the Bulge and fight his way into Germany, where he helped capture the Berghof, Adolf Hitler's private home.
The 101st briefly prepared to go back to the United States and redeploy to the Pacific Theater, where they might have dropped into Japan. Fortunately, Japan surrendered before it became a reality. Pfc. James Martin was discharged in September 1945. Soon after his return stateside, he married his wife, with whom he would stay married for nearly 73 years, until her death in 2019.
In 2021, Martin met country singer Karen Waldrup, who performed at his 100th birthday party. The two collaborated in writing a song recounting his experiences in World War II. She presented the song, called "Normandy," to him in April 2022, in time for his 101st birthday.
Read: A Nashville Singer and a World War II D-Day Veteran Co-Wrote a Song About Normandy
"I asked Jim what he wanted people to remember," Waldrup told Military.com. "He said he wanted people to remember that they [paratroopers] didn't want to go in there, but we were the ones who were attacked. So teenage kids put on their gear to go in for freedom around the world."
Operation Market Garden wasn't "Pee Wee's" last jump. Despite his goal of living a quiet life, he made one last jump at age 99 in Palatka, Florida. His granddaughters, however, continue to jump in his honor.
Those interested in supporting the memory of Jim "Pee Wee" Martin and the 101st Airborne, 506th Parachute Infantry Regiment can make a donation or purchase at JimPeeWeeMartin.com.
— Blake Stilwell can be reached at blake.stilwell@military.com. He can also be found on Twitter @blakestilwell or on Facebook.
Want to Learn More About Military Life?
Whether you're thinking of joining the military, looking for post-military careers or keeping up with military life and benefits, Military.com has you covered. Subscribe to Military.com to have military news, updates and resources delivered directly to your inbox.
© Copyright 2022 Military.com. All rights reserved. This material may not be published, broadcast, rewritten or redistributed.