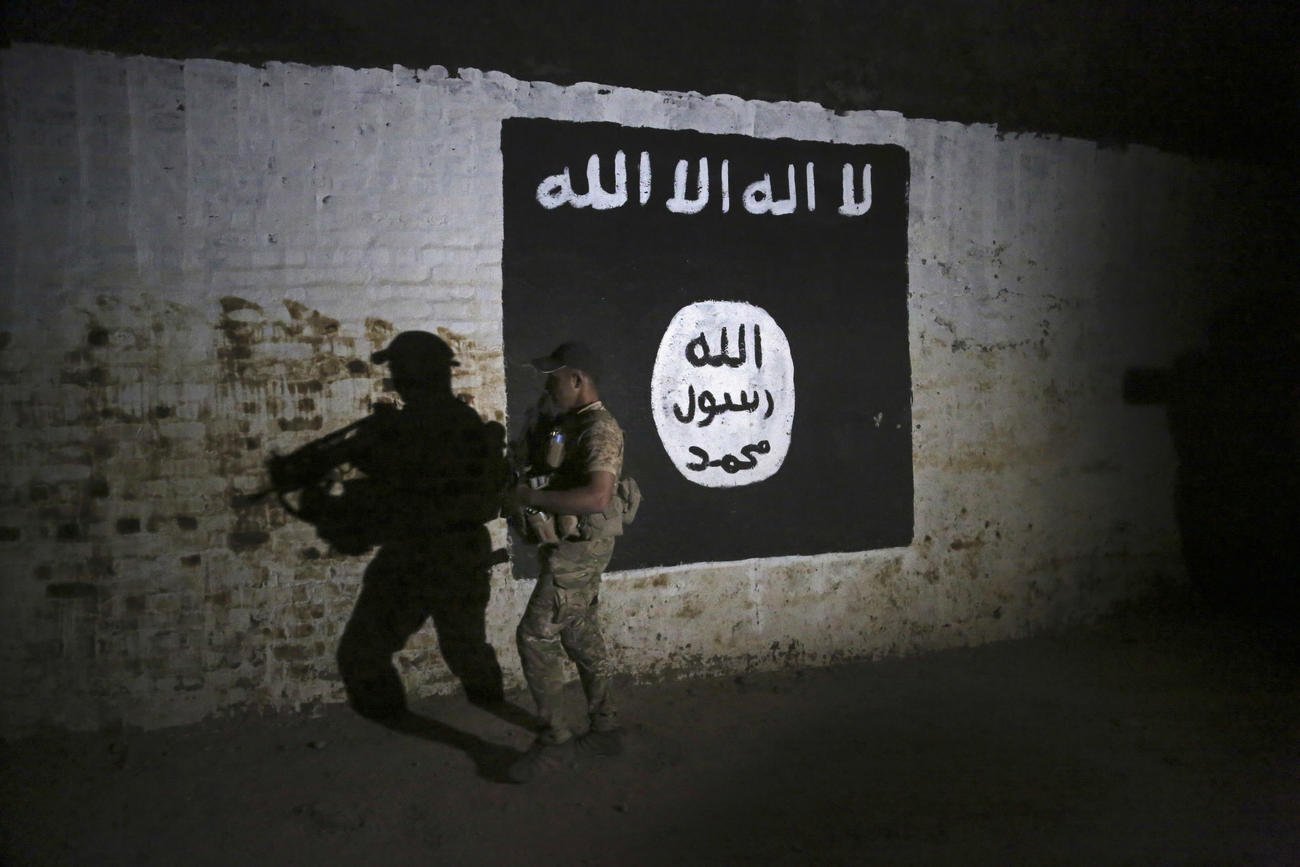 A married couple pleaded guilty to supporting the Islamic State in an apparent ploy to join the terrorist organization and target Americans, specifically military cadets, the Justice Department said Monday.
James Bradley, 21, who went by the name "Abdullah," spilled a string of plans to undercover law enforcement officers, included a scheme for he and his wife, Arwa Muthana, 30, to use his truck to "take out" Reserve Officer Training Corps cadets at an unnamed New York university and procure a bomb or ammunition to attack the United States Military Academy at West Point, New York, according to a federal complaint.
"Husband and wife James Bradley and Arwa Muthana admitted today to their support of ISIS, a violent extremist terrorist organization," U.S. Attorney Damian Williams said Monday. "In planning their support, Bradley and Muthana collected and distributed jihadist propaganda, including videos of Usama Bin Laden, and even chillingly expressed their desire to 'take out' American military cadets."
Read Next: 'Don't Do It:' Senior Leaders Say Soldiers Should Stop Taking Mandatory Online Classes
Bradley, from New York, pleaded guilty on Friday and Muthana, of Alabama, pleaded guilty to the same charges Monday in the Southern District of New York. The couple were married in 2021 during an Islamic marriage ceremony, according to his federal complaint, and then traveled to New York to begin their journey to "fight among the rank[s] of the Islamic State."
Over the course of the investigation, Bradley told undercover law enforcement officers during several conversations that he planned to execute an attack on U.S. soil, in one instance saying that if he could not leave the United States to join ISIS, he would do "something" stateside. And that if the FBI tried to arrest him, he would retaliate against them violently.
"Bro … if I get into it and I get them," he said to an undercover New York City police officer, "and they get me [sic] then I'm martyred."
According to the DOJ, it was clear that Bradley's potential targets were military; he did not consider the American military to be "innocent," but did not want to hurt civilians, according to court records. He also lamented ISIS' "widespread killing of innocent Muslims" but was a proponent of establishing some sort of Islamic State in the Middle East and was apparently willing to support that effort violently despite his reservations.
In 2020, he told an undercover officer that "his plan to attack a military base was something he really wanted to do and that it would be his contribution to the cause of jihad," according to the DOJ. He added that he wanted his Canadian cousin to come to the States to "join me and take these guys out," an apparent reference to the cadets.
Military.com reached out to West Point and asked if it had been informed of the plot prior to the press release, but did not hear back in time for publication.
While much of the complaint revolved around Bradley's conversations with undercover officers, Muthana was also caught up in the sting, telling investigators that she too wanted to "fight in [the] sake of Allah."
Bradley gave a second undercover law enforcement officer $1,000 cash to secure passage on a cargo ship to Yemen, according to the press release. The couple was arrested at a dock in Newark, New Jersey, and Muthana allegedly waived her Miranda rights, telling officers that she was still willing to kill Americans.
While the complaint mentioned a number of potential ISIS factions or overall terrorist organizations that Bradley and Muthana were considering aligning with, including a failed attempt by Bradley to join the Taliban in 2019, the State Department said in 2020 that ISIS-Yemen "remained considerably smaller in size and influence compared" to other terrorist organizations, despite the organization continuing to carry out attacks in the country.
Bradley and Muthana are scheduled to be sentenced in February 2023; their charges carry a maximum of 20 years in federal prison. Their attorneys did not respond to Military.com's requests for comment.
— Drew F. Lawrence can be reached at drew.lawrence@military.com. Follow him on Twitter @df_lawrence.
Related: US-Backed Fighters Chase ISIS Gunmen Near Prison in Syria
© Copyright 2022 Military.com. All rights reserved. This material may not be published, broadcast, rewritten or redistributed.