Key events
17 mins: McCabe fumes at Neville after the Spurs defender gives her a tap on the ankles. Looks like there is plenty of feistiness ahead.
15 mins: Arsenal are certainly on top in the early stages. To add to the goal, they are spending plenty of time in the Spurs half and the visitors are just about keeping them at bay.
13 mins: Catley swings in a corner from the right but a Spurs head gets there first to clear.
11 mins: There seems to be plenty of freedom within the Spurs structure. It looks a little disjointed currently but maybe they will settle into the match.
9 mins: Spurs have two players in space on the left but Bizet cannot spot them, instead going right, resulting in a deep cross from Turner that is easily cleared.
7 mins: Foord escapes down the left, takes control of the ball and lays it into the path of Miedema, who picks out McCabe to fire at goal but her drive is always going over.
Spurs need to sort things on their right-hand side because they struggling to cope with Arsenal on that side.
GOAL! Arsenal 1-0 Tottenham (Mead, 5)
The Arsenal forward collects the ball inside the box after nice work from Little. She tries a cross but it is sent straight back to her, allowing Mead to take a touch and curl the ball into the corner.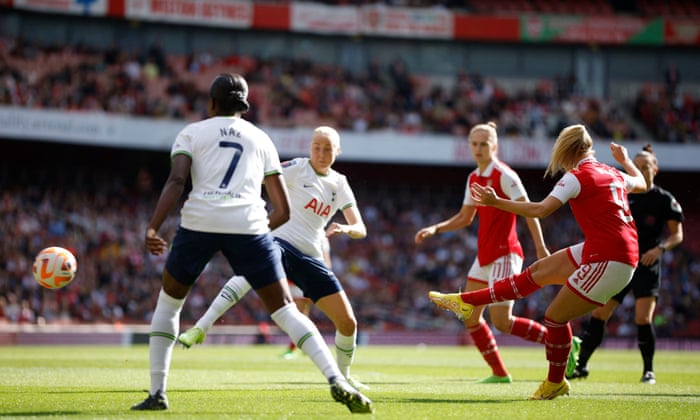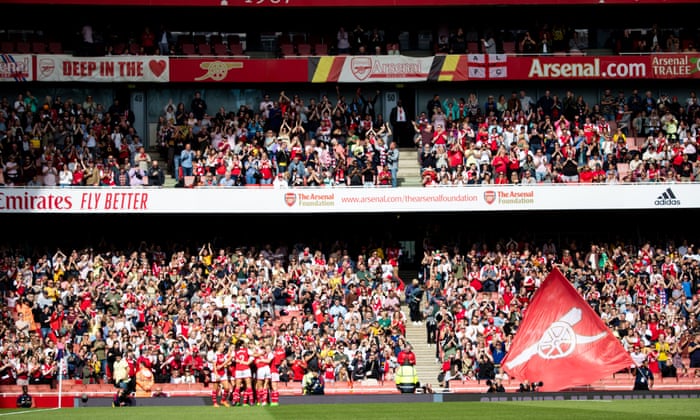 4 mins: Walti dispossesses a Spurs player on the edge of the box and drives into the area, pulling the ball back to Mead who takes a touch and shoots for goal but her effort is deflected wide.
2 mins: Already some promising play from both sides. Arsenal and Spurs are looking to move the ball quickly on a bowling green bathed in sunshine.
Peep! Peep! Peep! Here we go!
Tottenham head coach Rehanne Skinner: "I think the biggest thing for us is to keep doing the performances to bridge that gap [to Arsenal].
"We are just really excited by the opportunity, you see the fans here today. It is about focusing on the things we want to do. We want to make things for difficult for everyone we play, including Arsenal."
I think bringing the carrot really makes the photo.
The weather is mild in north London which should help make the event on and off the pitch. No one wants to be in the stands while it is pouring down.
The crowds are building in and around the Emirates.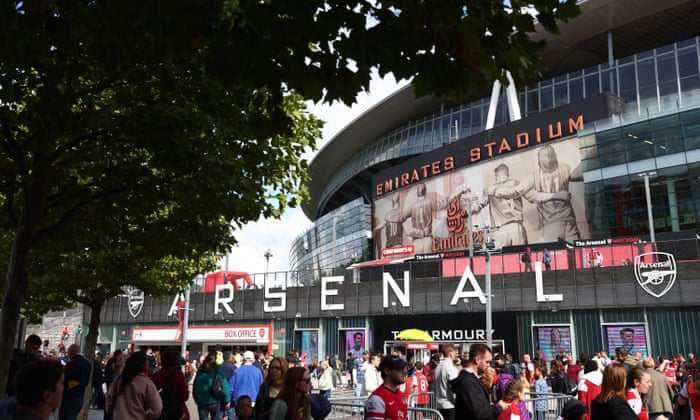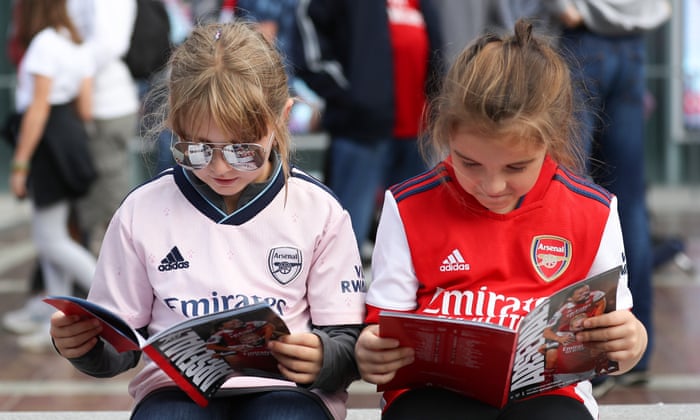 There should be some impressive attendances across the country this weekend.
Suzanne Wrack has a plan …
Arsenal: Zinsberger, Wienroither, Williamson, Rafaelle, Catley, Walti, Miedema, Little, Mead, Foord, McCabe
Subs: Marckese, Wubben-Hoy, Beattie, Mariez, Maanum, Nobbs, Iwabuchi, Hurtig, Blackstenius
Spurs: Spencer, Turner, Bartrip, Zadorsky, Neville, Summanden, Cho, Bizet, Spence, Naz, Simon
Subs: Korpela, Pearse, Ale, James, Petzelberger, Karczewska
Welcome!
An exciting, record-breaking day is ahead. There will be at least 51,000 people inside the Emirates for this north London derby, making it the highest attendance for a Women's Super League game. The impact of the Euros carries on in England – it just goes to show what can happen when a national team try to score goals. The previous record was set during the at Tottenham in 2019. Women's football is certainly thriving in Islington and Tottenham.
This is only the second weekend of the season after the opening round of fixtures were postponed for obvious reasons. Excitingly, both teams have a 100% record coming into the derby. Arsenal gave Brighton a bit of a thrashing last weekend, winning 4-0. Spurs, meanwhile, had a trickier task at Leicester, edging out their opponents 2-1.
Arsenal are, understandably, favourites for this clash but Spurs are certainly a side that keep on improving year on year and this will be an early marker to see where they currently are.
Here's to a cracker!
Kick-off: 1.30pm BST